COMEDY SPOT
Open Mic
Sunday, April 28, 2019 7:00 PM
New Faces of Comedy FL: Think You`re Funny? Don`t pass up your opportunity to find out on one of the greatest comedy stages in the country! 5 Minutes, 1 Night, Endless Possibilities! For more information, and to sign-up email NewFacesFL@gmail.com
PALM BEACH FLORIDA FOOD & DINING

Café Boulud Palm Beach

301 Australian Avenue
Palm Beach, FL 33480
Casually refined French-American cuisine, highlighting light and inventive Mediterranean cuisine in a Provençale ambiance.


Dining Style: Fine Dining
Price: $31 to $50
Parking: Valet
Dress Code: Casual Elegant
See more Café Boulud details.
Event Horizon
Friday, 5/3/2019
One of NJ`s top drawing cover bands and fast becoming one of the Northeast`s biggest acts, from Rock to Pop to Country to Dance to Hip Hop, a night with the Event Horizon covers it all. Read More > > >
Keep Calm and Color On

Every Friday, October 6 - December 8, 2017 at 3PM.

Recognized as "thoughtful, impressive musicians" (Cleveland Classical), the Verona Quartet

Enjoy a relaxing activity in the calming atmosphere of the Dixon Education Building. Coloring has been shown to reduce stress and make you feel young again. We invite adults to participate and the library will supply all materials (coloring pages, crayons, markers, color pencils). Bring yourself and invite a friend to this wonderful program! More >
TRENDZ of the Palm Beaches
October 28, 2017 - October 30, 2017.
Running four times a year at the Palm Beach County Convention Center, this innovative apparel & accessories show offers young contemporary, missy contemporary, resort, accessories, and gifts in a wholesale order writing show that is open to the trade only.
Read More >>>
ENTERTAINMENT
School of Rock
MAR 27, 2019 - MAR 31, 2019

SCHOOL OF ROCK is a New York Times Critics Pick and an inspiring jolt of energy, joy and mad skillz! (Entertainment Weekly). Based on the hit film, this hilarious new musical follows Dewey Finn, a wannabe rock star posing as a substitute teacher who turns a class of straight-A students into a guitar-shredding, bass-slapping, mind-blowing rock band. This high-octane smash features 14 new songs from Andrew Lloyd Webber, all the original songs from the movie and musical theaters first-ever kids rock band playing their instruments live on stage. Buy >>>
FEATURED PALM BEACH, FL HOTEL

The Sabal Palm House Bed & Breakfast Inn. Experience the charm of a Palm Beach, Florida bed and breakfast, the elegance of an affordable luxurious inn and the tropical beauty of the old Florida style. Read More > > >
Indecent
Oct 19 - Nov 11 2018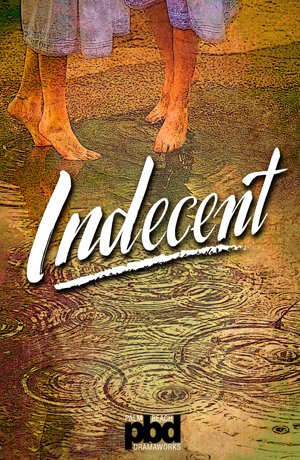 s spellbinding drama with music explores the firestorm surrounding the 1923 Broadway premiere of Sholem Asch`s God of Vengeance, and pays heartfelt tribute to the people that brought it to life.
Learn more > >
Live Entertainment on the Plaza
07/01/2018 - 07/31/2018
at
City Place
, 700 S. Rosemary Avenue, West Palm Beach, FL 33401
Don't miss out City Place
West Palm Beach events
throughout October, featuring great concerts and Live Entertainment on the CityPlace Plaza.
A KID LIKE JAKE

JUNE 29-JULY 5, 2018

Brooklyn parents Alex (Claire Danes) and Greg (Jim Parsons) are lucky to have a kid like Jake. Their four-year-old is bright, precocious, creative-and just happens to prefer Disney princesses to toy cars and skirts to jeans. Jake`s `gender expansive` behavior-as local preschool director Judy (Octavia Spencer) dubs it-is no big deal to Alex and Greg Read More > > >

Repticon West Palm Beach
October 28 - October 29, 2017
Repticon West Palm Beach is a reptile event featuring vendors offering reptile pets, supplies, feeders, cages, and merchandise as well as live animal seminars and frequent free raffles for coveted prizes. Exciting, educational, family-oriented fun for everyone!
More >>>