COMEDY SPOT
Bryan Callen
February 15 - February 16
Bryan Callen is an American actor, comedian, and podcaster. He is most known for his recurring role as `Coach Mellor` on ABC`s SCHOOLED and THE GOLDBERGS; which he has played since 2014. Callen has also appeared in such TV and films as Kingdom, 2 Broke Girls, Ride Along, Hangover 1 & 2, Sex and the City, Old School, MADTv, Entourage, Californication, and many more. A veteran Headliner, Callen performs in theaters and comedy venues across the world, but most often can be seen at The Comedy Store in Los Angeles.
PALM BEACH FLORIDA FOOD & DINING

Café Boulud Palm Beach

301 Australian Avenue
Palm Beach, FL 33480
Casually refined French-American cuisine, highlighting light and inventive Mediterranean cuisine in a Provençale ambiance.


Dining Style: Fine Dining
Price: $31 to $50
Parking: Valet
Dress Code: Casual Elegant
See more Café Boulud details.
CARLOS MENCIA
FEBRUARY 13 - FEBRUARY 16 *SPECIAL EVENT*
Mencia began his career doing stand-up on amateur night at the world renowned comedy club, Laugh Factory. He later showcased at The Comedy Store and became a regular, performing nightly. Read More > > >
Rick Atkinson

Thursday, February 13, 2020, 11:00AM

The Society of the Four Arts offers quality cultural programming to the growing resort community of Palm Beach.

Rick Atkinson is a military historian and author of The British Are Coming: The War for America, Lexington to Princeton, 1775-1777, published in May 2019 as the first volume in his Revolution Trilogy. He is also author of the Liberation Trilogy, about the role of the U.S. military during World War II in the Mediterranean and Western Europe. The first volume, An Army at Dawn: The War in North Africa, 1942-1943, received the Pulitzer Prize for history. The final volume, The Guns at Last Light: The War in Western Europe, 1944-1945, ranked No. Read More >
TRENDZ of the Palm Beaches
October 28, 2017 - October 30, 2017.
Running four times a year at the Palm Beach County Convention Center, this innovative apparel & accessories show offers young contemporary, missy contemporary, resort, accessories, and gifts in a wholesale order writing show that is open to the trade only.
Read More >>>
ENTERTAINMENT
Hamilton
JAN 28, 2020 - FEB 16, 2020

With book, music and lyrics by Lin-Manuel Miranda, direction by Thomas Kail, choreography by Andy Blankenbuehler and musical direction and orchestrations by Alex Lacamoire, HAMILTON is based on Ron Chernows biography. HAMILTON is the story of Americas Founding Father Alexander Hamilton, an immigrant from the West Indies who became Geo Buy >>>
FEATURED PALM BEACH, FL HOTEL

The Sabal Palm House Bed & Breakfast Inn. Experience the charm of a Palm Beach, Florida bed and breakfast, the elegance of an affordable luxurious inn and the tropical beauty of the old Florida style. Read More > > >
Skylight
Feb 07 - Mar 01 2020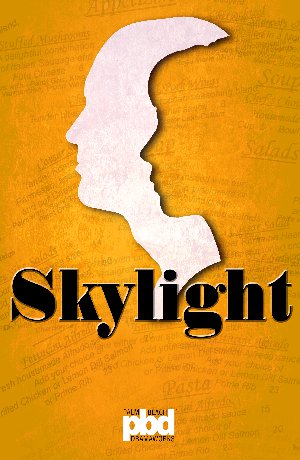 Two lovers unexpectedly reunite on a bitterly cold London evening. Can incompatible values and opposing worldviews be bridged if passion remains? Winner of the 1996 Olivier Award for Best New Play.
Learn more > >
Live Entertainment on the Plaza
07/01/2018 - 07/31/2018
at
City Place
, 700 S. Rosemary Avenue, West Palm Beach, FL 33401
Don't miss out City Place
West Palm Beach events
throughout October, featuring great concerts and Live Entertainment on the CityPlace Plaza.
WITNESS FOR THE PROSECUTION

FEB. 27 to MAR. 15, 2020

Leonard Vole stands accused of murdering a rich widow. The stakes are high with shocking witness testimony, impassioned outbursts from the dock and a young man`s fight to escape the hangman`s noose. Generally regarded as one of Christie`s most accomplished plays, this suspenseful thriller keeps audiences guessing until the very end. Dinner & Show w Read More > > >

Silver Science Days
Wednesday, 02/12/2020
from guest presenters on various topics (2PM), view a planetarium show and interact with over 100 educational exhibits for only $10 per person. Complimentary refreshments and a planetarium show (3pm and 4pm) are included with admission. $2 Discounted Mini Golf tickets.
More info > >
or see more
Palm Beach FL Events.
Repticon West Palm Beach
October 28 - October 29, 2017
Repticon West Palm Beach is a reptile event featuring vendors offering reptile pets, supplies, feeders, cages, and merchandise as well as live animal seminars and frequent free raffles for coveted prizes. Exciting, educational, family-oriented fun for everyone!
More >>>