COMEDY SPOT
Sheryl Underwood
October 11 - October 12
Owner and CEO – Pack Rat Productions Inc. Entertainer Entrepreneur Philanthropist & 23rd International President of Zeta Phi Beta Sorority Inc. Sheryl Underwood is a savvy businesswoman philanthropist and a multi--? faceted multi--?media entrepreneur who is recognized as one of the most articulate well--?informed women of our time. She is a much sought after entertainer and public speaker who is described as one of the world`s brightest contemporary humorists. Underwood is Owner and Chief Executive Officer of Pack Rat Productions Inc.
PALM BEACH FLORIDA FOOD & DINING

Café Boulud Palm Beach

301 Australian Avenue
Palm Beach, FL 33480
Casually refined French-American cuisine, highlighting light and inventive Mediterranean cuisine in a Provençale ambiance.


Dining Style: Fine Dining
Price: $31 to $50
Parking: Valet
Dress Code: Casual Elegant
See more Café Boulud details.
Maroon 5
Friday, 10/25/2019
Hard Rock Live, the new 6,500-seat, highly anticipated entertainment venue at the Seminole Hard Rock Hotel & Casino Hollywood, will officially open on Oct. 25 with grand opening headliner Maroon 5. Coming off a year-long World Tour that hit four continents, with over 50 shows in more than 20 countri... Read More > > >
Keep Calm and Color On

Every Friday, October 6 - December 8, 2017 at 3PM.

Recognized as "thoughtful, impressive musicians" (Cleveland Classical), the Verona Quartet

Enjoy a relaxing activity in the calming atmosphere of the Dixon Education Building. Coloring has been shown to reduce stress and make you feel young again. We invite adults to participate and the library will supply all materials (coloring pages, crayons, markers, color pencils). Bring yourself and invite a friend to this wonderful program! More >
TRENDZ of the Palm Beaches
October 28, 2017 - October 30, 2017.
Running four times a year at the Palm Beach County Convention Center, this innovative apparel & accessories show offers young contemporary, missy contemporary, resort, accessories, and gifts in a wholesale order writing show that is open to the trade only.
Read More >>>
ENTERTAINMENT
BelO
OCT 12, 2019

Performing a sublime mixture of jazz, rock, reggae and Afro-Haitian traditional rhythms, singer, songwriter BelO is hailed as Haiti`s music ambassador to the world. With five albums under his belt and numerous awards, he`s established himself as a Haitian-International artist earning admiration from audiences in Germany, France, Rome, London, Canada and the United States. Experience his unique sound and socially-conscious compositions aimed at creating awareness for his country. Buy >>>
FEATURED PALM BEACH, FL HOTEL

The Sabal Palm House Bed & Breakfast Inn. Experience the charm of a Palm Beach, Florida bed and breakfast, the elegance of an affordable luxurious inn and the tropical beauty of the old Florida style. Read More > > >
A Streetcar Named Desire
Oct 11 - Nov 03 2019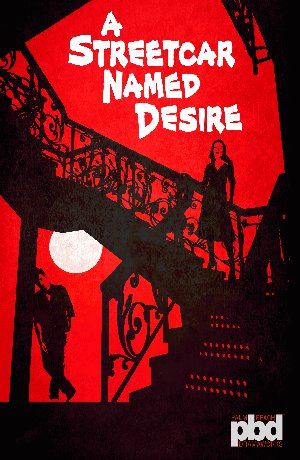 In this Pulitzer Prize-winning play, illusion and fantasy collide with realism and brutality, as fading Southern belle Blanche DuBois and brutish Stanley Kowalski hurtle toward a shattering confrontation. Single Tickets: $77
Learn more > >
Live Entertainment on the Plaza
07/01/2018 - 07/31/2018
at
City Place
, 700 S. Rosemary Avenue, West Palm Beach, FL 33401
Don't miss out City Place
West Palm Beach events
throughout October, featuring great concerts and Live Entertainment on the CityPlace Plaza.
SISTER ACT

OCTOBER 3-20, 2019

Sister Act is the feel-good musical comedy smash based on the hit 1992 film that has audiences jumping to their feet! Featuring original music by Tony- and eight-time Oscar winner, Alan Menken (Newsies, Beauty and the Beast, Little Shop of Horrors), this uplifting musical was nominated for five Tony Awards, including Best Musical. When disco diva, Read More > > >

Repticon West Palm Beach
October 28 - October 29, 2017
Repticon West Palm Beach is a reptile event featuring vendors offering reptile pets, supplies, feeders, cages, and merchandise as well as live animal seminars and frequent free raffles for coveted prizes. Exciting, educational, family-oriented fun for everyone!
More >>>